Yep, we did it. Again!!
For the FOURTH year running Fruition have secured three nominations at the hairdressing industry's coveted Australian Hair Fashion Awards 2018. We are so thrilled for our nominees: the man himself Craig, our uber Salon Manager Amanda and the whole Fruition Artistic Team. But if you think we are sitting here on our laurels, you'd be mistaken, as these most recent industry accolades are just driving us to strive for even better service and even higher quality for you all. So how did we do? Take a look at our collections below.
Craig's Collection for AHFA Australian Hairdresser of the Year category
Craig led the charge with his fifth straight nomination for Australian Hairdresser of the Year. His collection "Future Beauty" is an alluring homage to the first comprehensive survey of Japanese avant-garde fashion of the last 30 years. With a passion for the distinct and unique sensibility of Japanese design, Craig captures his trademark precision cutting techniques and work with innovative shapes in this series of stunning images.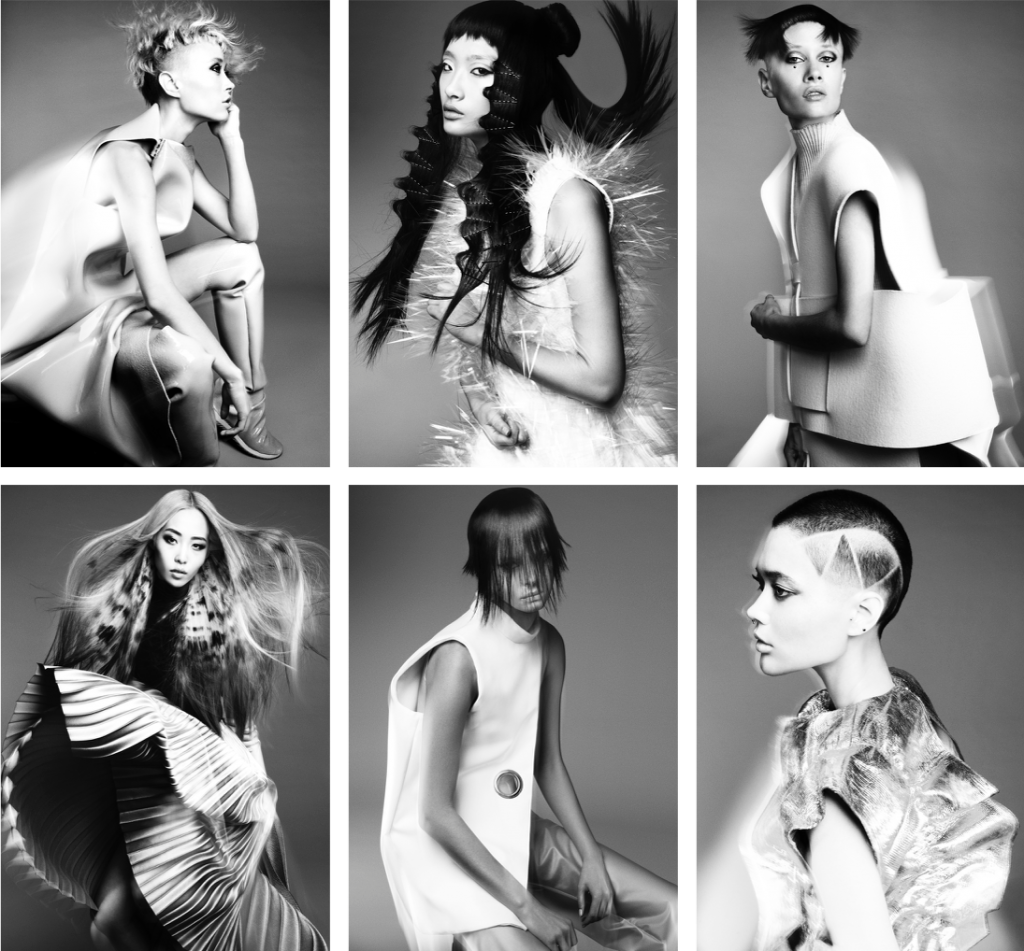 Hair by Craig Smith | Photography by Andrew O'Toole | Fashion by Ella Murphy | Makeup by Julie Provis
Amanda's Collection for AHFA Creative Colourist of the Year category
Former Queensland Hairdresser of the Year, Amanda, has challenged herself with a nomination for Creative Colourist of the Year with her collection "Eclipse". A play on light and shadow, her colour work here allows her to play with hidden panels of colour to call to mind the magic of a lunar eclipse. It's a contemporary take on colour which will appeal to the trendsetters among you.
Colour by Amanda Menz | Photography by Andrew O'Toole | Makeup by Chereine Waddell
Fruition's Collection for AHFA Artistic Team of the Year category
The Fruition Artistic Team banded together in an attempt to take home the group award for their joint effort "Seen in Sleep". Having won this category with their inaugural collection in 2015, they have pushed themselves creatively by allowing the personalities of every team member to shine through in the collection.
Hair by Fruition Artistic Team | Photography by Andrew O'Toole | Makeup by Chereine Waddell
The entries were judged recently in London by some of the biggest names in the hairdressing world with the awards taking place at Luna Park on 15th April.
Stay tuned to see whether we get to take home the trophies!