Do you ever see women on TV, in films or even on the street and get serious hair-envy? Not just the cut or how it's styled, just that they have really, really great hair. Isla Fisher, Olivia Palermo, Elle MacPherson to name but three, all have long, fairly indistinct cuts, but they have one thing in common: the quality and condition of their mane is just fabulous!
If you're constantly coveting Hollywood-level locks (and seriously who isn't), Wilston's award winning hair salon team are here to tell you that the answer doesn't just lie in bank-busting salon treatments. It's actually just good old-fashioned daily habits that make or break—literally—your hair.
Fruition's top stylists tell us what woman like these (probably) do every day to keep their hair looking so mighty fine!
They limit heat styling as much as possible*
We know you are all surgically attached to your ghd's – and we don't blame you. Since it appeared on the market, the ghd iron has transformed the tresses of many a girl, but proceed with caution. Daily over-use can lead to brittle, weak hair, split ends and breakage." If you need use hot tools daily, and that includes blow dryers, always use a spray-in protectant, like ghd Heat Protect Spray" says Cara.
They stay out of the sun*
Not so easy for us Brisbane girls, but it's a goal you should be aiming for! You know what happens to your skin without SPF, well your hair suffers just as much, it's just more difficult to spot. To prevent sun damage, Emily suggests applying a leave-in conditioner at least every other day. Careful application from mid-shaft to the ends of hair can combat damage from those pesky UV rays, and don't forget your hat!
They keep their hair clean*
"As long as you use quality products, frequent washing can help your hair's condition," says Sophia. "It reduces split ends, provides great moisture, and gives hair an overall clean and shiny look".
Wash daily if you live in a city with pollution or humidity, or work out every day. Wash every few days if you live in a rural environment or in a drier climate.
They moisturise*
"Your hair and scalp need moisture just as the skin on your face does", says AHFA QLD Hairdresser of The Year, Amanda.
Make sure you invest in a good quality conditioner and masque such as Kérastase Nutritive Masquintense and ask in salon about treatments our highly skilled Wilston hairdressers can do to lock in moisture.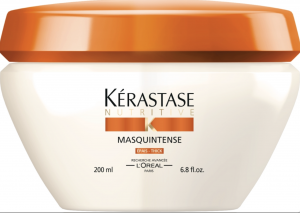 They sleep on silk pillowcases*
It sounds incredibly indulgent, but the smoothness of silk won't rough up your hair cuticle when you sleep which leaves you with much smoother hair.. Apparently it also help combat 'pillow face' aka those fine lines which can appear after a night's sleep, so basically it's win-win!
They eat well*
Beauty comes from within and never was a truer word spoken than in regard to your skin and hair. What you put in your body, shows up on what we see on your body. A diet rich in iron, zinc and omega-3 fatty acids will help stimulate your hair follicles for growth.
*We can't promise these celebs actually do this, but we can promise you that if you do this, it will definitely improve the condition of your hair!
Try them and see the difference a few changes in your daily routine can make! Always feel free to ask our professional hair stylists at our Wilston hair salon for more tips and tricks you can include in your hair regime to optimise your hair health!